Buses for sale.
Click on images for additional pictures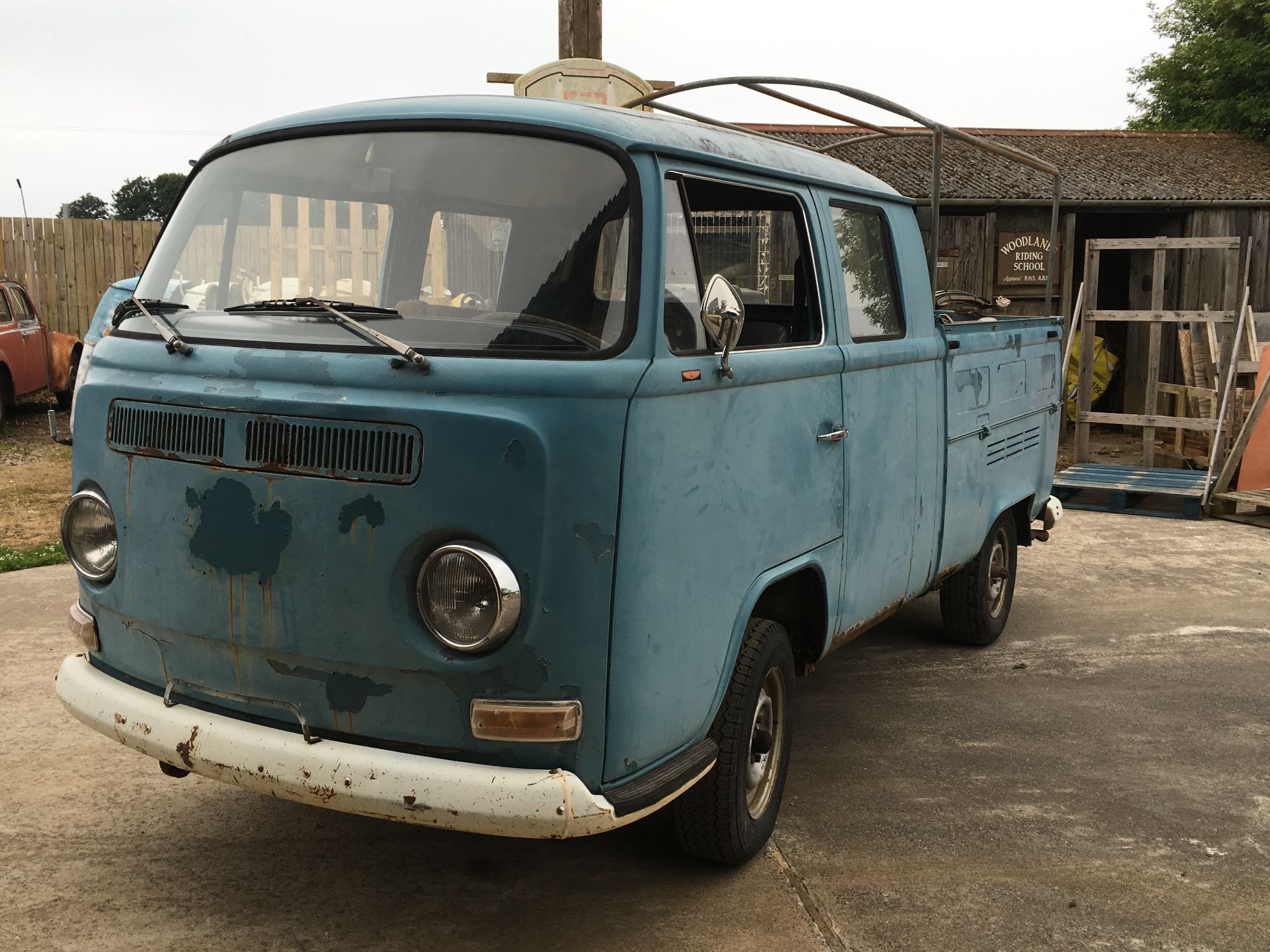 '72 Crossover bay Crewcab.
A really nice early bay crewcab project. Good straight body with minimal damage especially for a commercial vehicle.
Nice dropsides and load bed.
Some repairs needed mainly to the sills.
Nice bumpers, original interior, rear tilt frame, Eberspacher heater.
No motor but all other running gear in place.
£SOLD. Delivery can be arranged.

'79 Bay rolling shell.
A good solid late bay window rolling shell recently in from Nevada. Mostly original paint.
Very little rust on this shell so a great candidate for re-shelling a really rusty bus or a crashed one. The underside is superb with good jacking points and outriggers. Really good floors, excellent roof and gutters etc. Some spots of rust on lower rear quarter and corner but really straightforward fixes that could be none in a few hours.
Nice rust free front beam too.
No motor or gearbox. Sold as shown.
All correct paperwork in place to UK register.
£3500. Can deliver.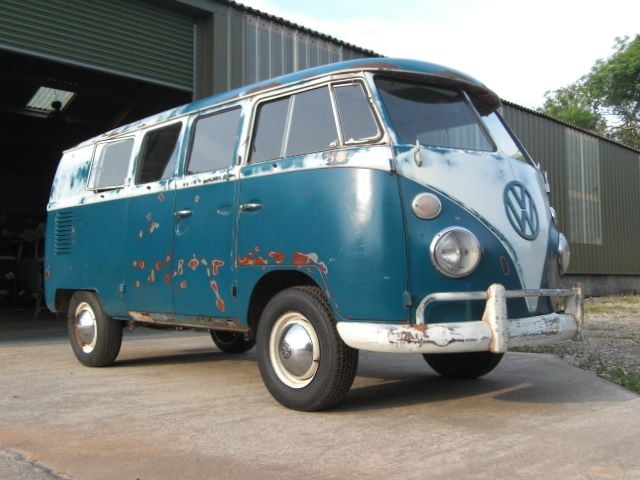 '66 Walkthrough Bus.
US Import walkthrough bus with nice patina and great paint fade.
Its a project bus but actually quite solid. The body is overall very straight and there have been no accidents just a few dents here and there. Really straight nose.
Some welding work required which can be seen in the large photo file.
The longside has a sill over panel riveted on which is easily removed and means there has been no heat distortion from welding. With a few panels and some paint blending tis would be a great original looking patina driver.
£SOLD. Delivery arranged.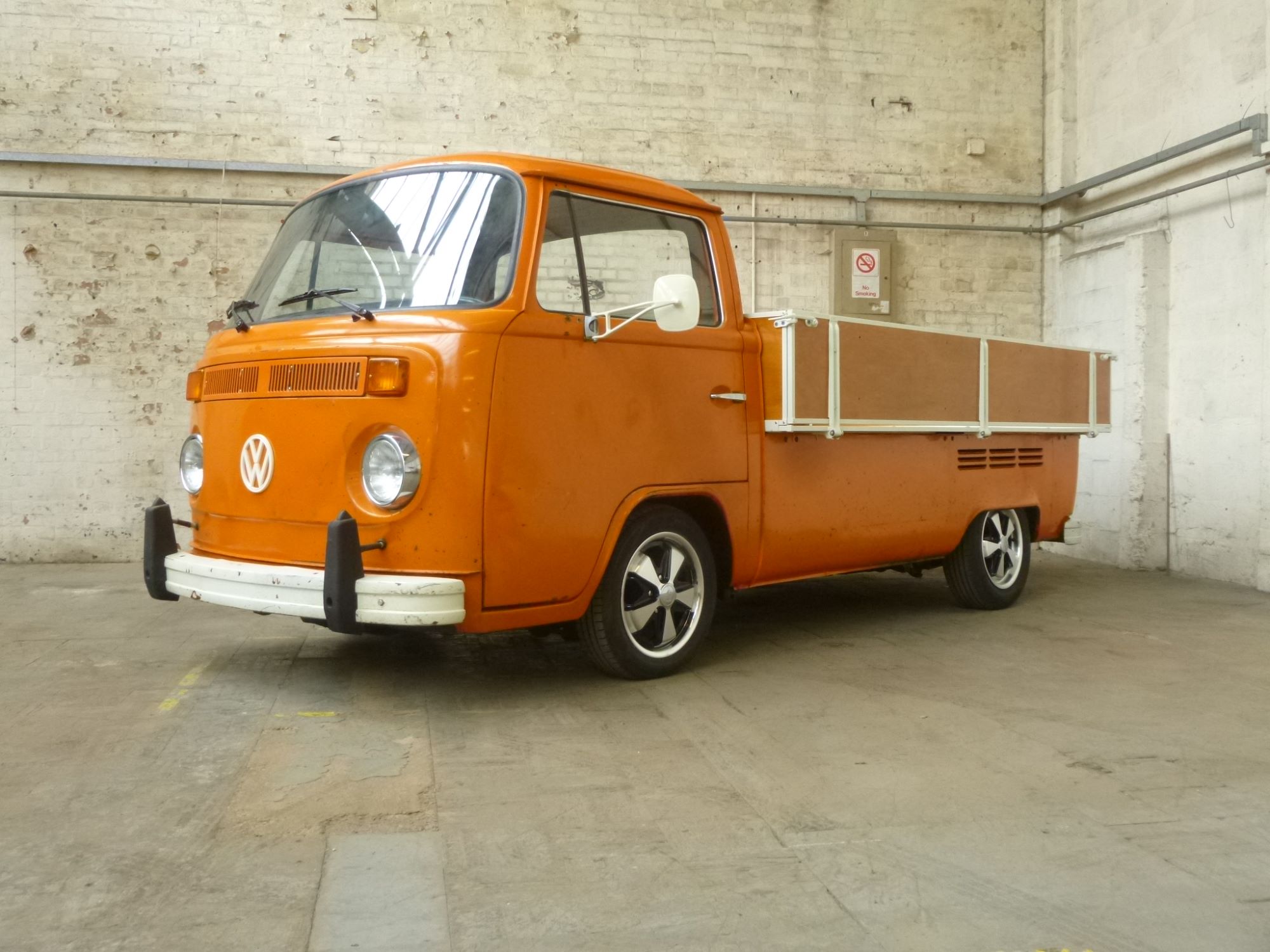 '74 Westfalia Widebed pick up.
A really cool pick up truck with patina. Original paint very solid pick up with refurbed brakes, new dropped spindles & balljoints. Adjustable spring plates. New Fuchs style wheels 4.5" and 5.5" combo. New tyres, new clutch, exhaust etc etc. NOS genuine widebed mirrors fitted.
We have restored the loadbed which was done to look factory and still has the Westfalia serial number tag.
Newly upholstered & padded seats and door panels in original style.
1600cc engine in clean good running condition. On the road and ready to go.
£SOLD. Delivery arranged.

'74 Westfalia project.
A virtually rust free USA imported Westfalia camper project with pop top roof.
Never welded vehicle with original panels. Solid doors, sills, wheel arches, floors etc.
Empty in the rear ready for your own camping interior. No engine / box so ideal for fitting new engine or subaru engine conversion.
Over 100 pictures available by clicking on the picture.
£5,995. Can deliver.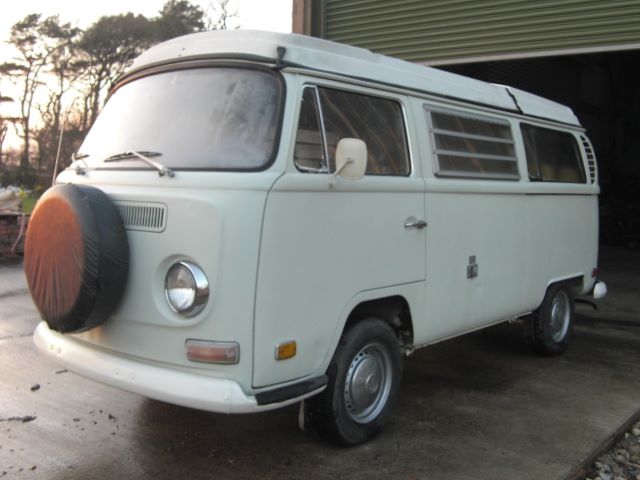 '69 Westfalia Camper.
A really nice solid straight early bay Westfalia poptop camper with original interior.
Rust free original.. Sills, doors, window lips etc. Superb underneath. Brakes upgraded to front discs and rear hubs to match. Easily reversed if you prefer the wide 5 configuration.
Good clean 1600cc motor that starts and runs.
£SOLD. Delivery available.
Click on images for additional pictures.
T: 01792 927672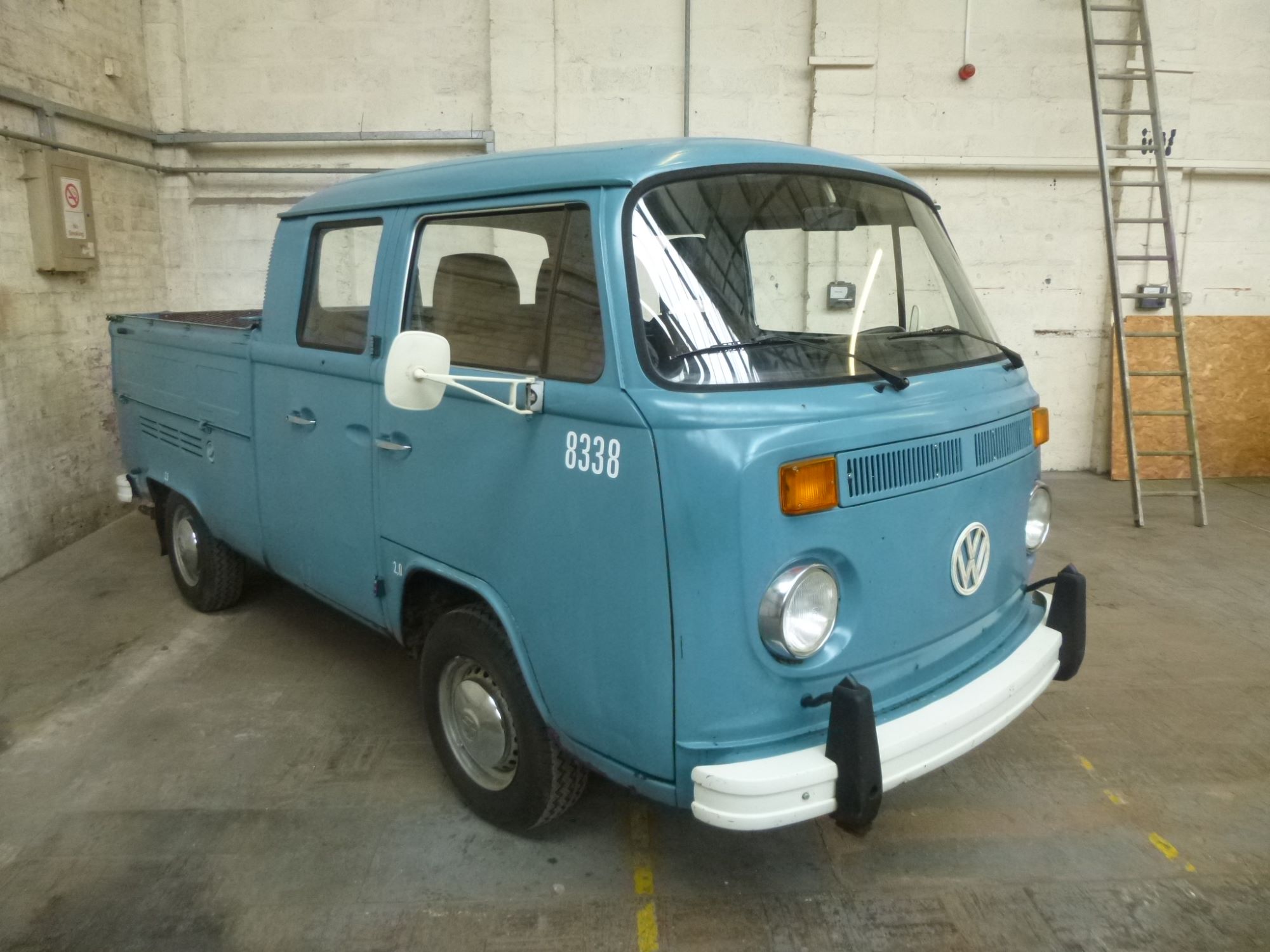 '77 Crewcab
A very original and unmolested late bay crewcab which is all complete and a great project.
Original paint, original upholstery, original motor. 2000cc injection model. Starts , runs and drives.
Superb dropgates and loadbed. Needs welding underneath.
£SOLD.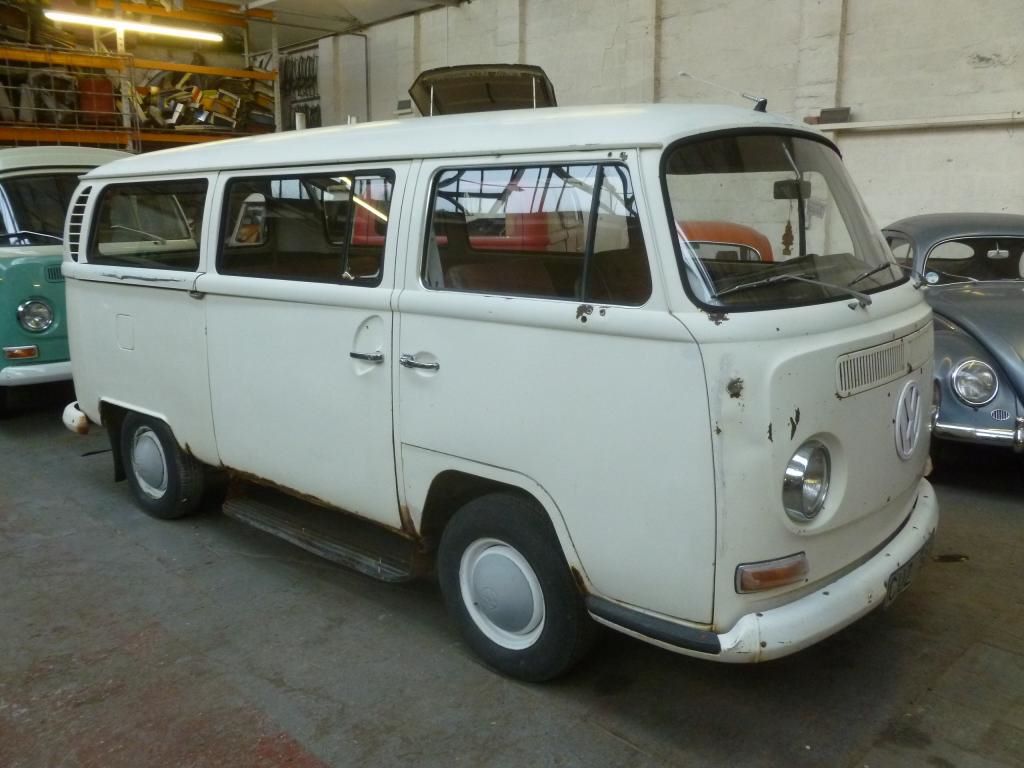 '68 microbus.
Original paint. Runs and drives. Needs lower body rust repair.
£SOLD
Click on images for additional pictures.
T: 01792 927672