Buses for sale.
Click on images for additional pictures

'65 VW 13 Window Deluxe bus.
German built bus imported from a dry state in the USA.
1600cc motor that starts and runs. New Oil, exhaust, fuel lines etc. Nice quiet smooth running motor.
8 Seater interior. Bulkhead model.
Deluxe features inc dash clock, jailbars, waistline trim, bumper trims and chrome nose emblem.

£SOLD.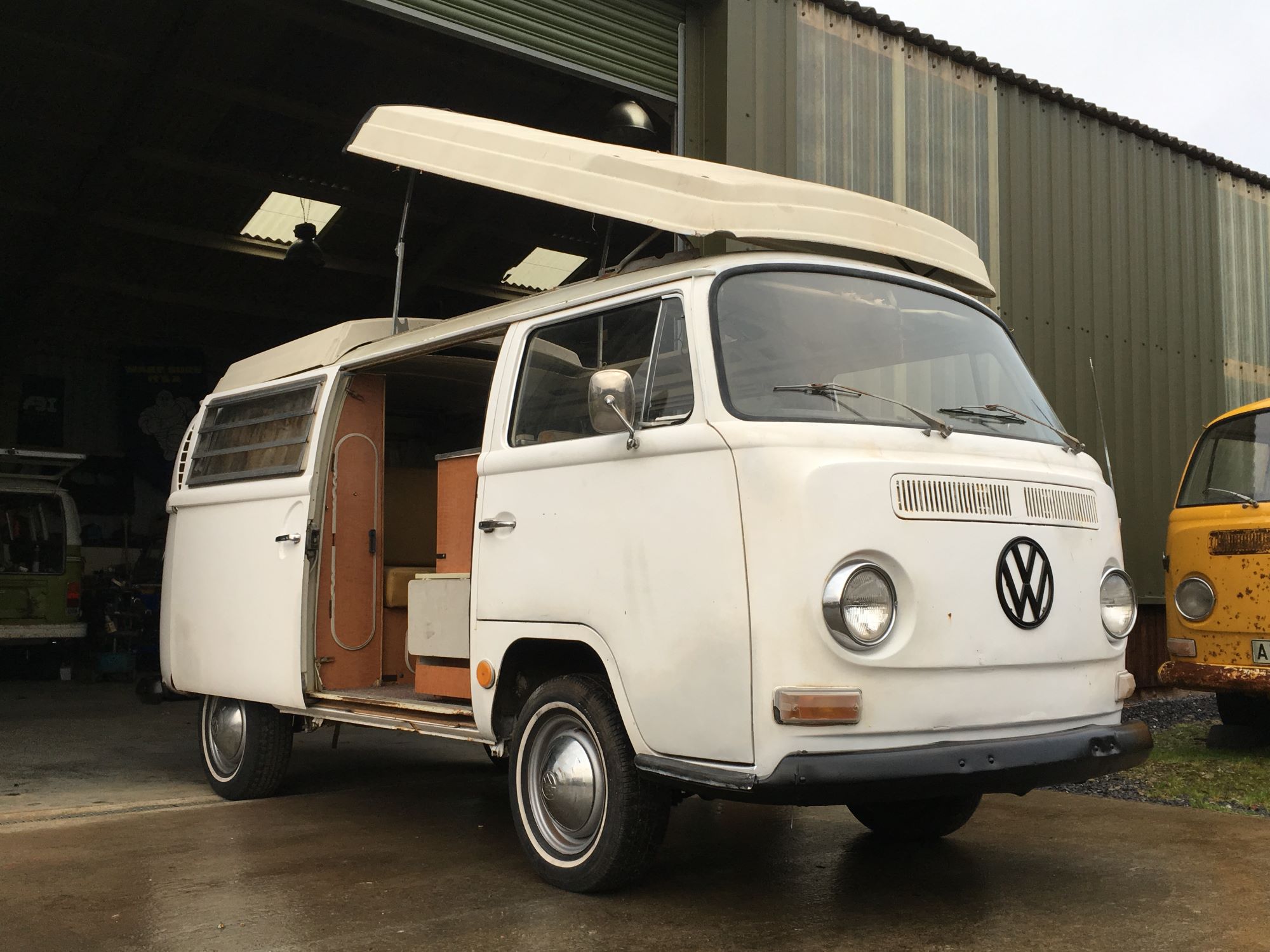 '69 Westfalia Camper.
A really good solid early bay Westfalia camper project bus imported from the dry US west coast. A great model for a family camper having the pop top roof.
Original camping interior and front seats. No Motor fitted but all other running gear in place inc gearbox.
Ideal bus to get on the road over this winter ready for next season as this project will progress fast.
£11,500. Can deliver / ship worldwide.

'72 Deluxe Bus.
California Import very solid indeed. Stored for many years in a dry as a bone part of southern California.
Sills, jackpoints, doors, gutters, arches, corners etc rock solid.
The body is all original paint so you can be sure there is nothing hidden. No filler, crash damage or other nasties lurking. There are a few dents which were picked up whilst parked in the last owners yard but nothing heavy and all panels fit well.
Deluxe trim, walkthrough, no motor. Great project.
£Sold.
Click on images for additional pictures.
T: 01792 927672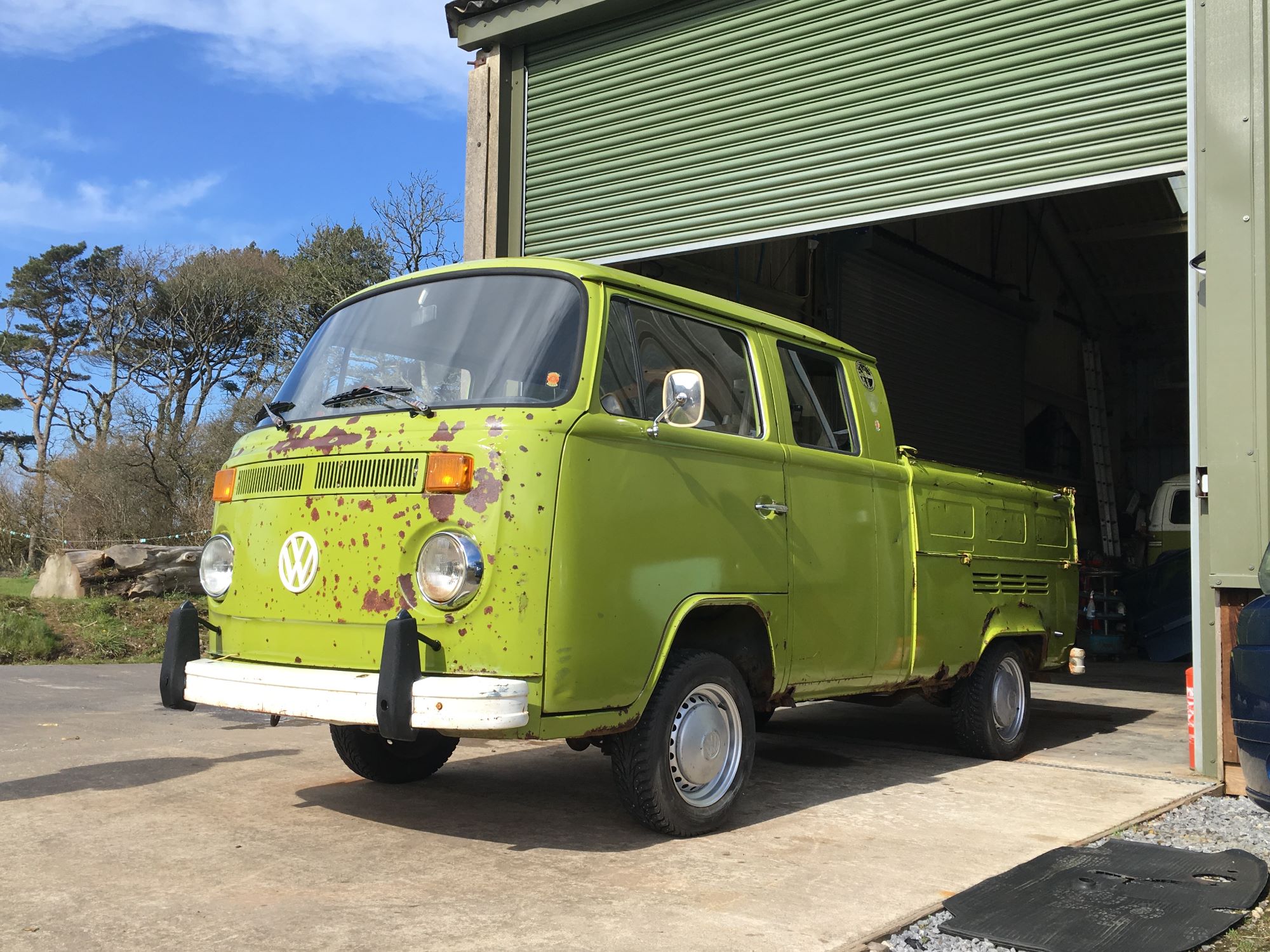 '79 Crewcab project.
A complete and original late bay crewcab project in original paint.
Great candidate for restoration or for doing the metal repairs and blending in to the original green to preserve patina.
Really good original upholstery interior and nice original dashboard.
2 litre twin carb motor that is complete. I have not started it.
Eberspacher heater fitted and Swedish spec headlight washers with correct molded kick panel bottle.
Great project..
£7,500. Can deliver / ship worldwide.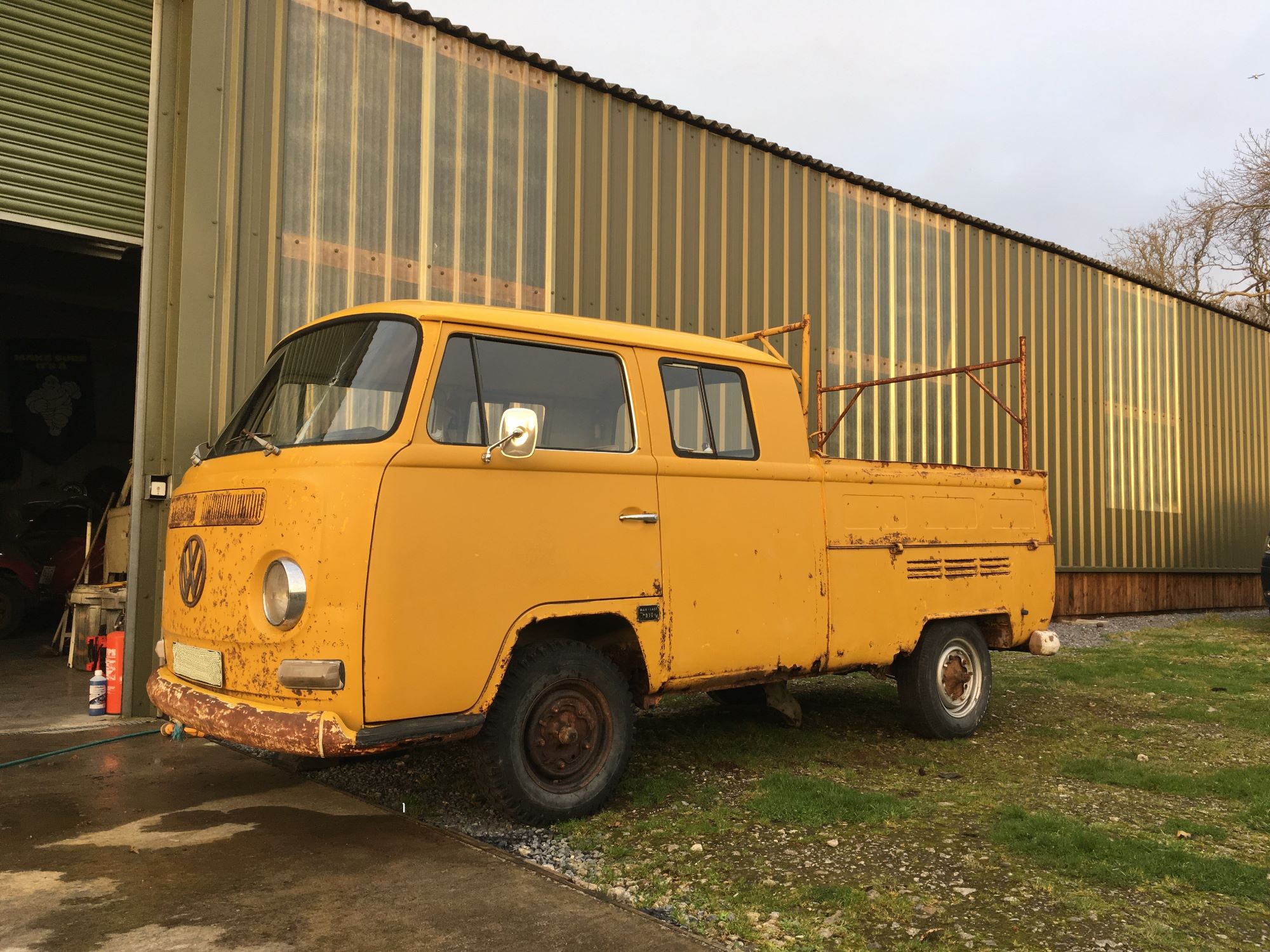 '69 Crewcab project.
A complete and original early bay crewcab pick up with all original features but in need of restoration.
Nice model with the early bumpers and tail lights etc. Original interior with original upholstery, nice uncut dashboard. 1600cc single port engine that should be rebuilt but is all complete. Eberspacher petrol heater. Towbar.
The bus needs restoration mainly to the lower body / floor area. Areas such as sills, jack points, outriggers and floor edges need repair / replacement. Some rear end chassis repairs too.
A nice model when done and an appreciating asset.
£6,500. Can deliver / ship worldwide.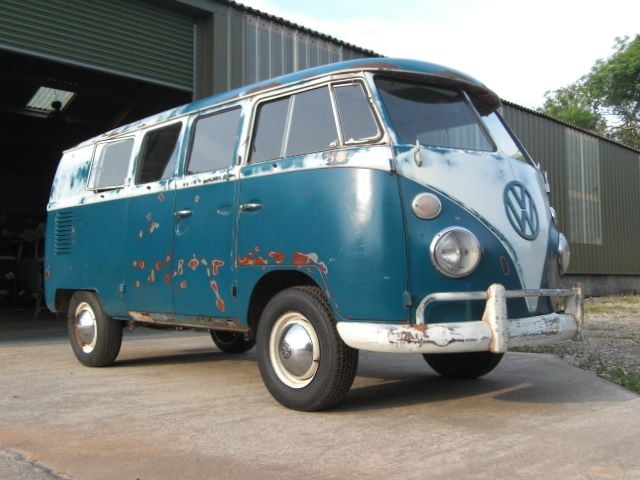 '66 Walkthrough Bus.
US Import walkthrough bus with nice patina and great paint fade.
Its a project bus but actually quite solid. The body is overall very straight and there have been no accidents just a few dents here and there. Really straight nose.
Some welding work required which can be seen in the large photo file.
The longside has a sill over panel riveted on which is easily removed and means there has been no heat distortion from welding. With a few panels and some paint blending tis would be a great original looking patina driver.
£SOLD.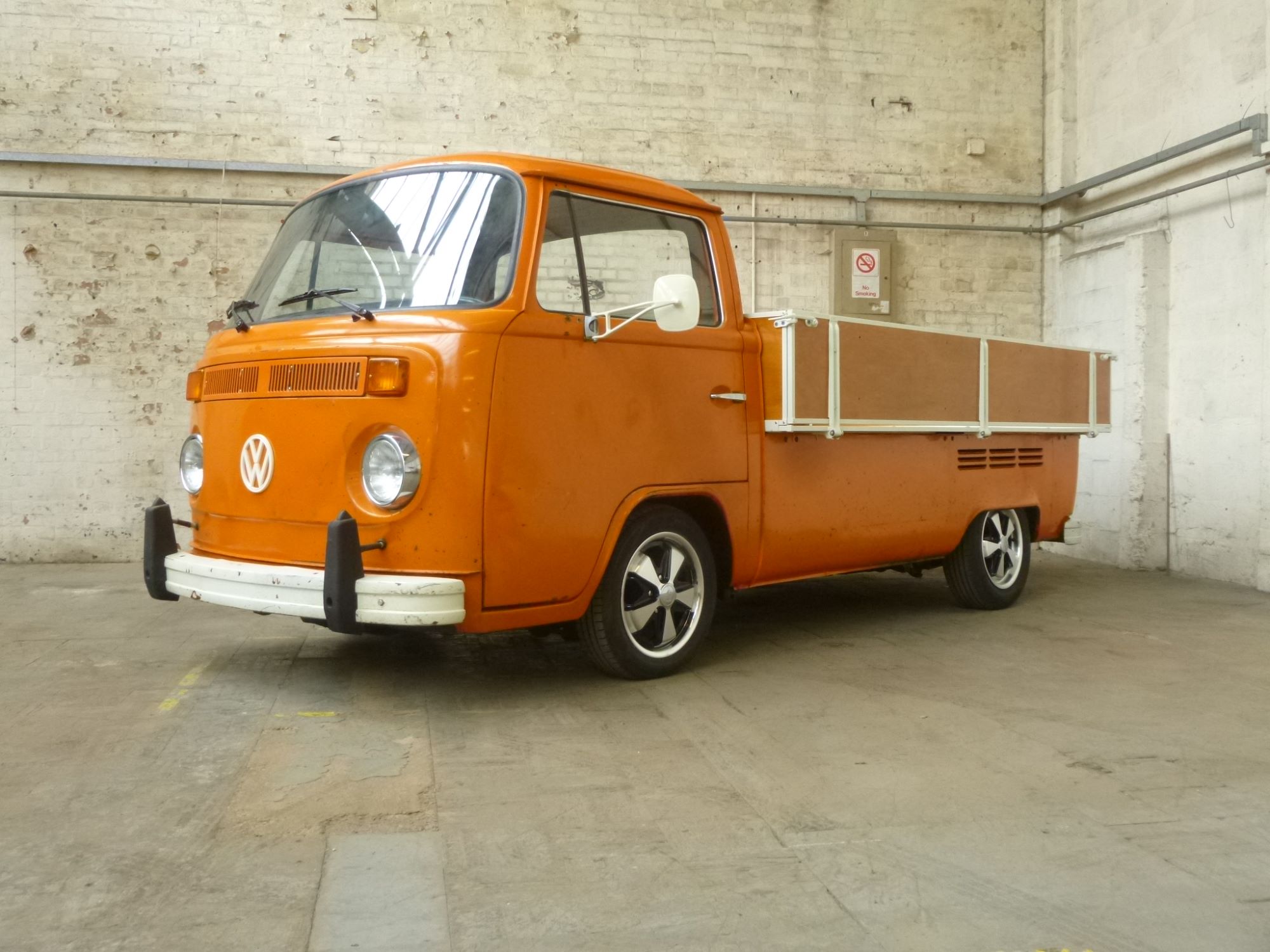 '74 Westfalia Widebed pick up.
A really cool pick up truck with patina. Original paint very solid pick up with refurbed brakes, new dropped spindles & balljoints. Adjustable spring plates. New Fuchs style wheels 4.5" and 5.5" combo. New tyres, new clutch, exhaust etc etc. NOS genuine widebed mirrors fitted.
We have restored the loadbed which was done to look factory and still has the Westfalia serial number tag.
Newly upholstered & padded seats and door panels in original style.
1600cc engine in clean good running condition. On the road and ready to go.
£SOLD.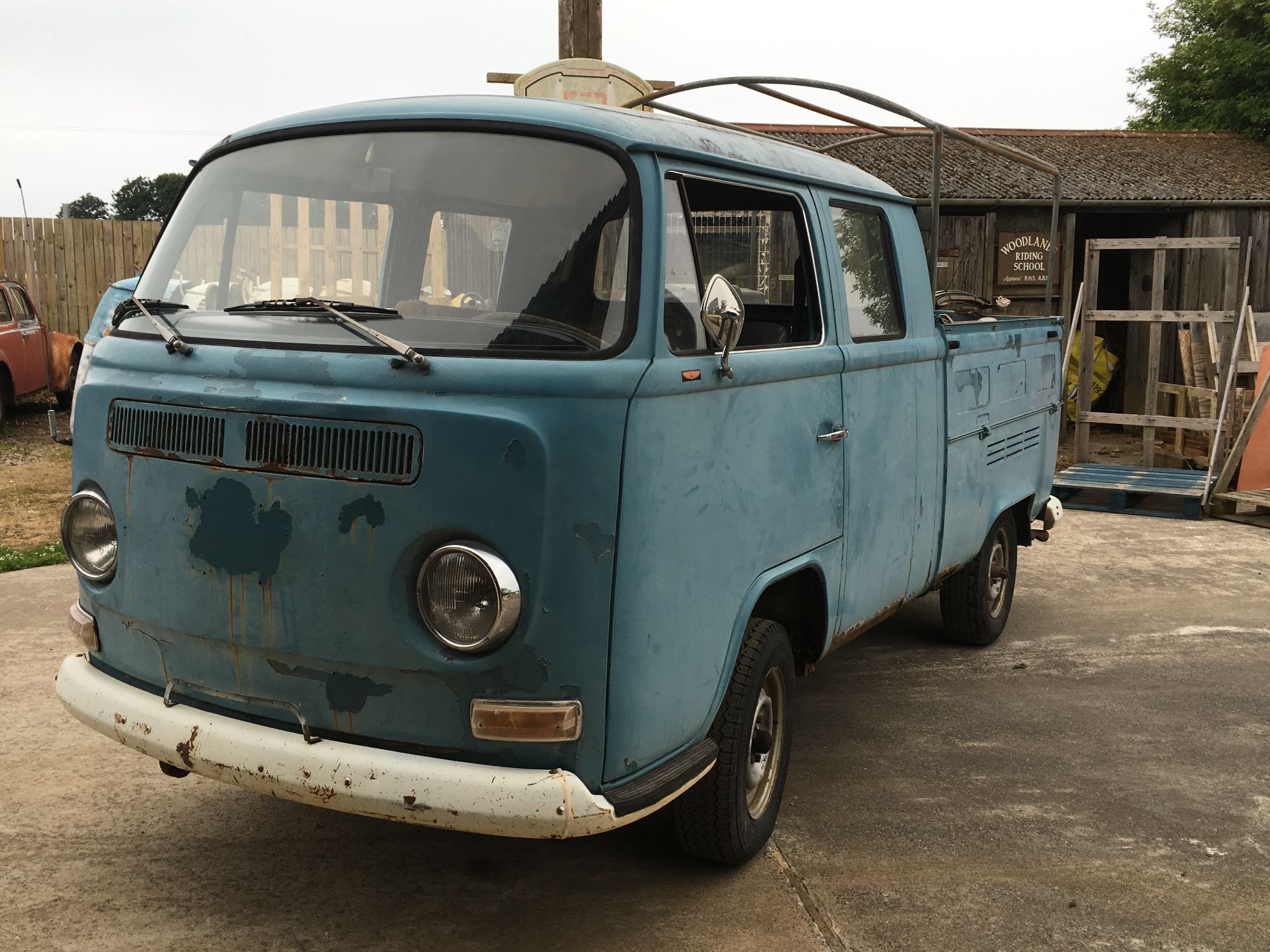 '72 Crewcab project.
A very solid crewcab project needing minor welding to sills etc. Very good body for a commercial vehicle of its age and ideal for straight forward restoration.
Original interior. Good dropsides.
£SOLD.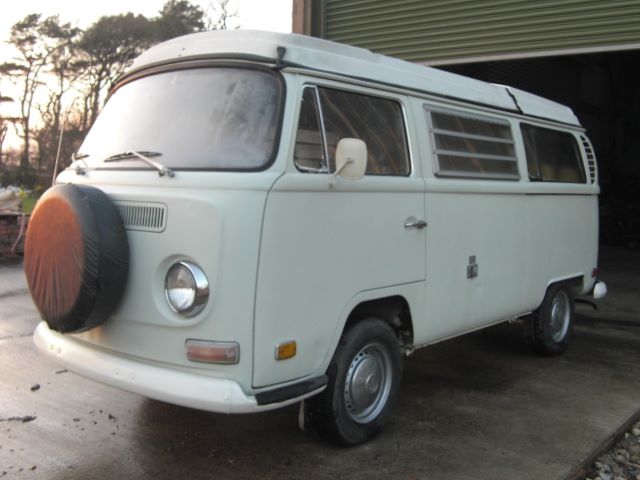 '69 Westfalia Camper.
A really nice solid straight early bay Westfalia poptop camper with original interior.
Rust free original.. Sills, doors, window lips etc. Superb underneath. Brakes upgraded to front discs and rear hubs to match. Easily reversed if you prefer the wide 5 configuration.
Good clean 1600cc motor that starts and runs.
£SOLD.
Click on images for additional pictures.
T: 01792 927672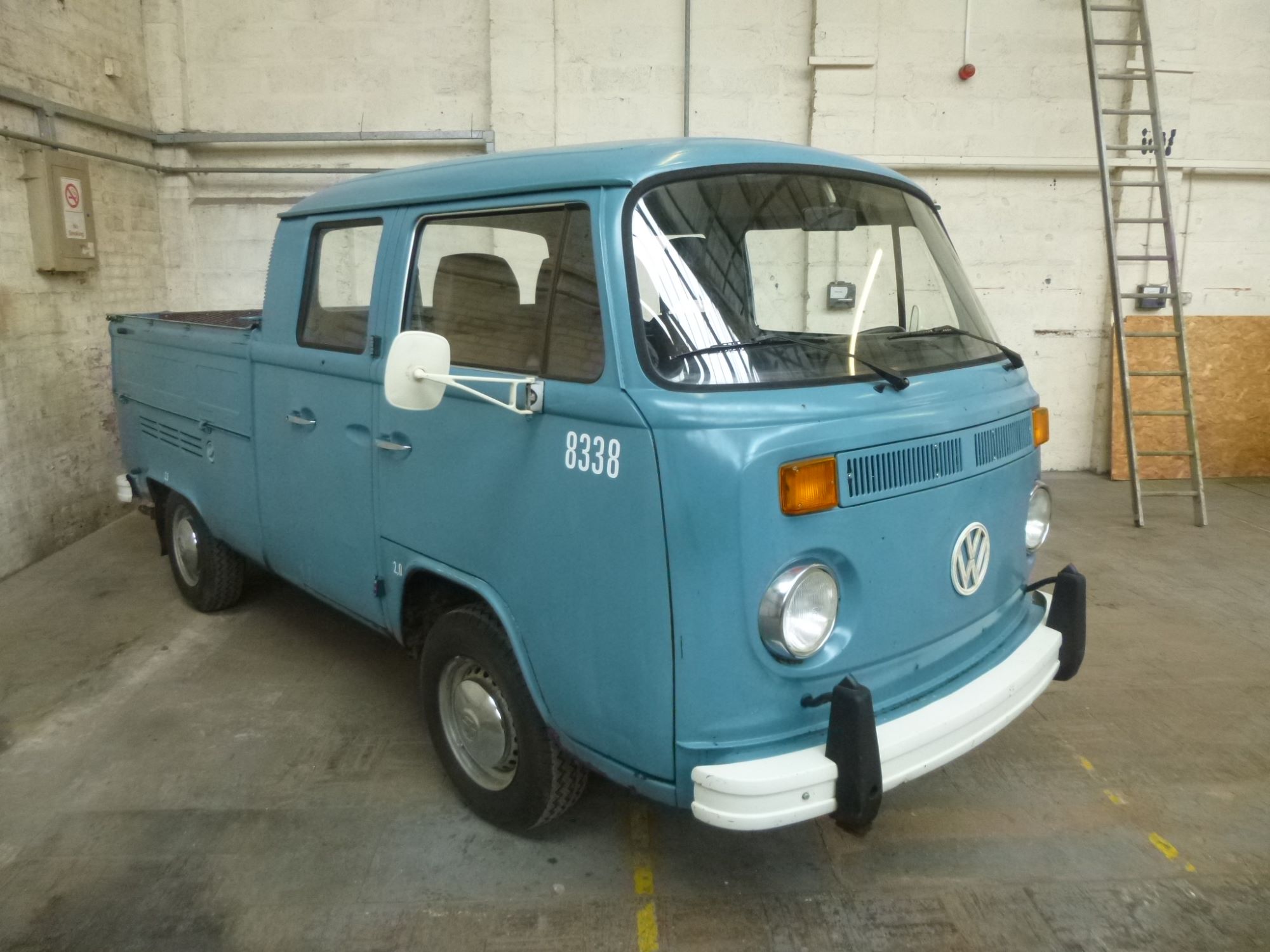 '77 Crewcab
A very original and unmolested late bay crewcab which is all complete and a great project.
Original paint, original upholstery, original motor. 2000cc injection model. Starts , runs and drives.
Superb dropgates and loadbed. Needs welding underneath.
£SOLD.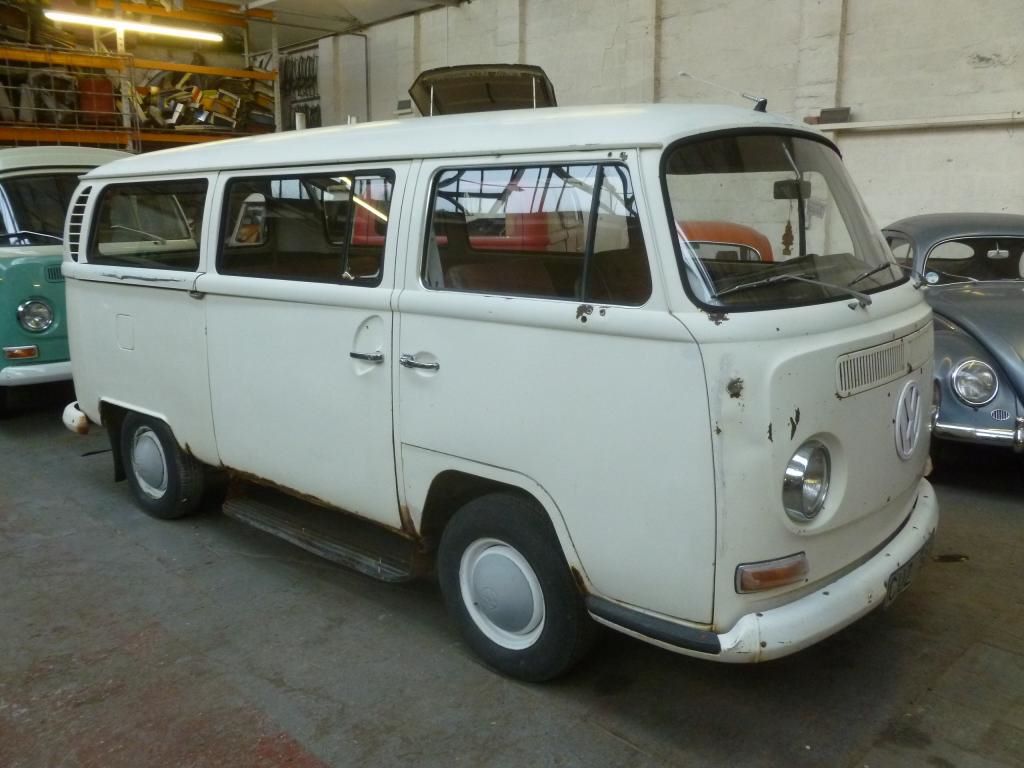 '68 microbus.
Original paint. Runs and drives. Needs lower body rust repair.
£SOLD
Click on images for additional pictures.
T: 01792 927672