Cars for sale
Click on images for additional pictures.

November '64 Beetle.
An original paint well preserved 65 model beetle built at the end of 64. Straight solid car with original wings, doors, lids etc.
Stored indoors for many years and hardly any rust. A repair is required to the floorpan under the battery but that seems like all.
Not running, will need recomissioning work.
Great project with some lovely paint fade patina on the edges.
£SOLD

'74 Porsche 914 2.0L
An exceptionally solid porsche 914 that has one of the cleanest undersides of any car i have ever seen. Superb dry car. Never undersealed, original paint in the arches.
Been parked up for some time so will need recomissioning work. Not running.
Showing 70000 miles on the clock which is backed up by the lack of wear on the brake discs, drivers carpet and pedal rubbers.
2 litre version, manual gearbox. Rear demist, 8 track player and Riviera alloys. 4 New tyres just fitted.
Great project.
£SOLD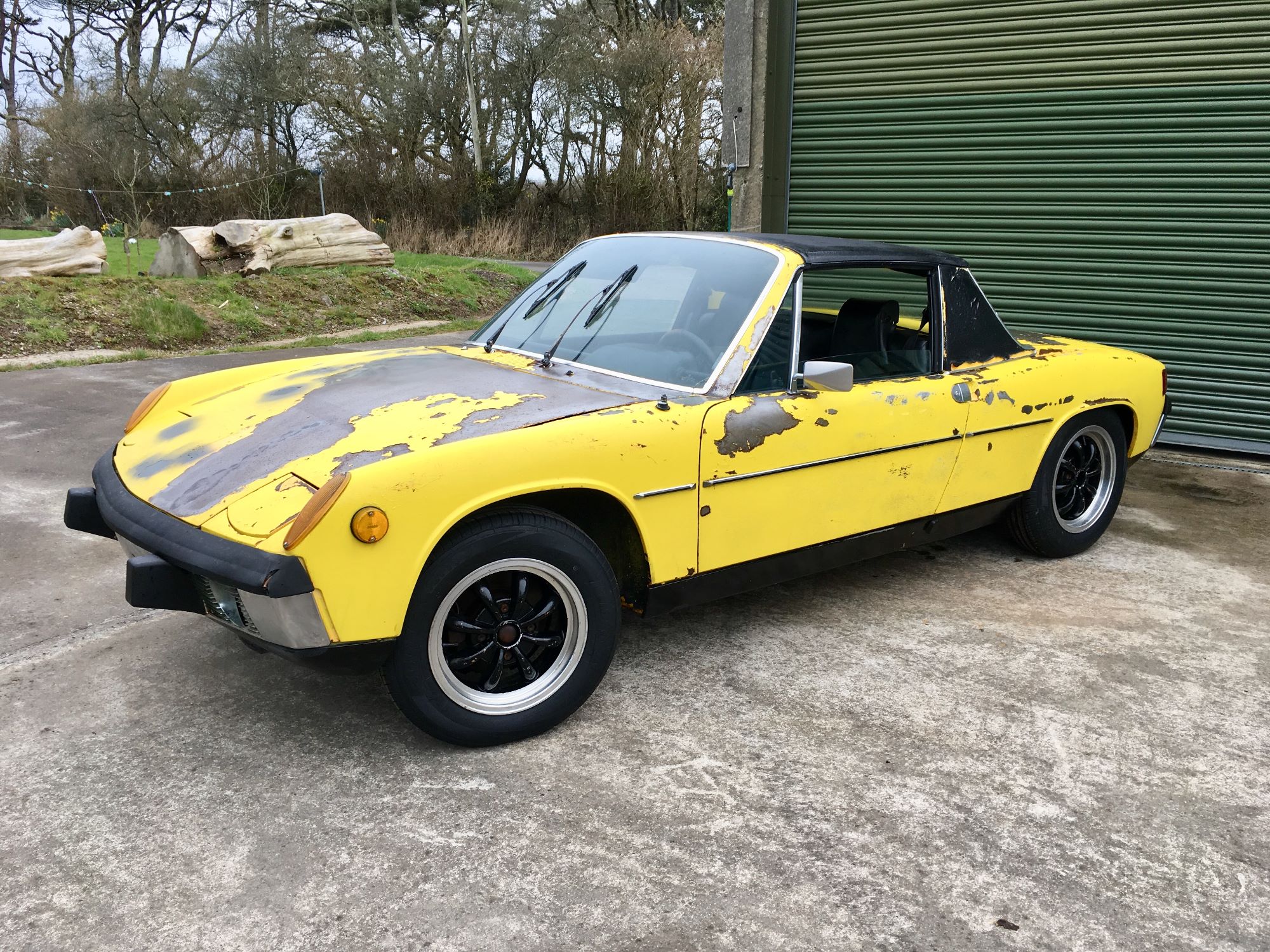 '73 Porsche 914 1.7.
A complete and original matching numbers car with straight and solid body. A couple of minor rust areas in the rear of rear boot and in the lower of spare wheel well but were talking small holes. Good floorpans.
Original interior and nice complete dash with period radio. One key fits all locks. Removable roof panel that stores in the rear boot when removed.
Original 1.7 litre motor complete and turns but not running. Has been parked up for some time.
Being sold as a restoration project. Great investment..
£6,995. Can Deliver.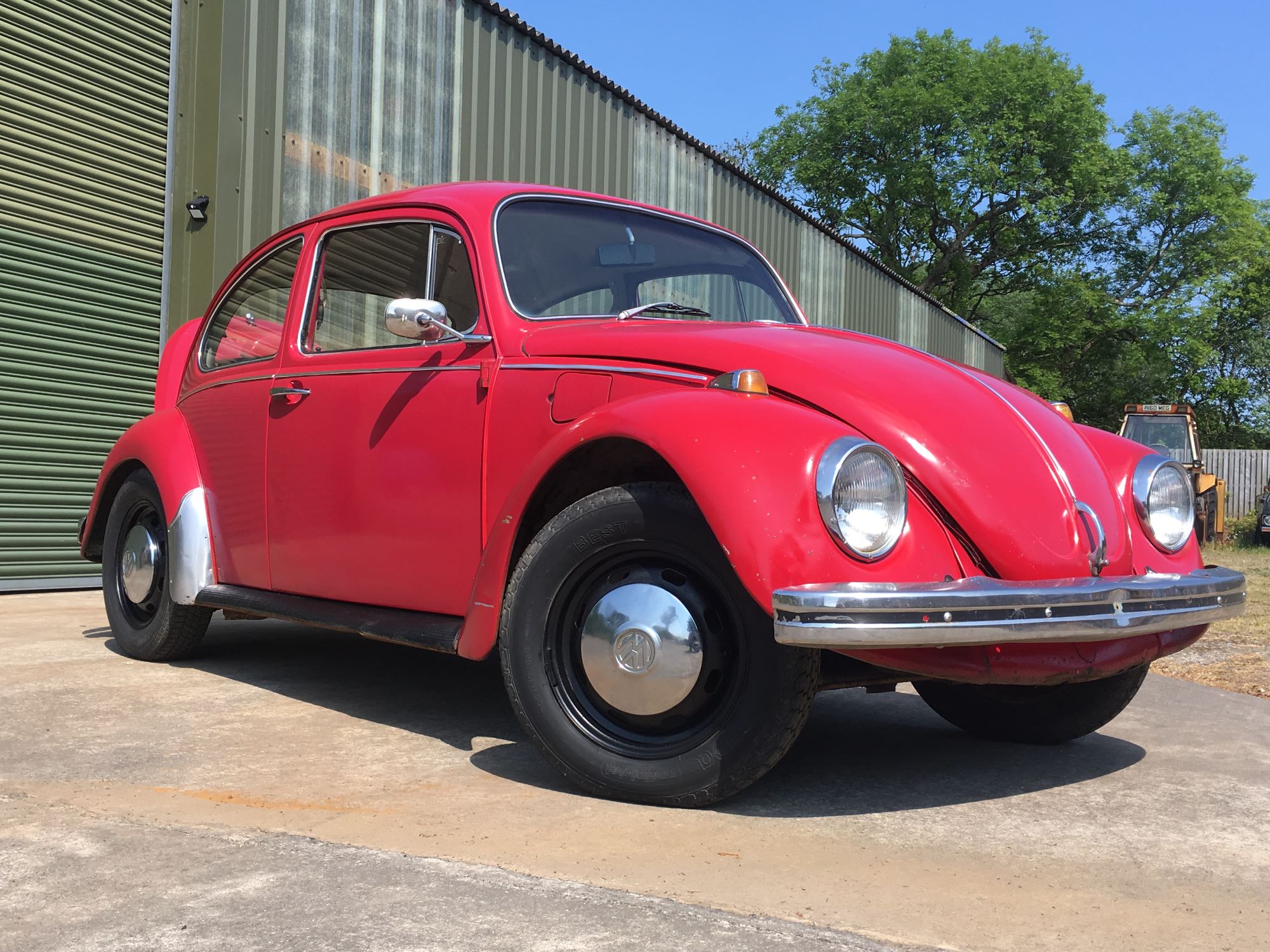 68 1300 Beetle. Solid running project.
Good solid base vehicle for easy project or as a base for full restoration.
Motor starts, runs and idles. New fuel line, car cleaned and fresh fuel. Runs well.
Not used on the road for a few years so will need brakes etc checking over and refreshing.
Original interior. Seats need a little love but completely in messed with in there.
Eberspacher heater. Original padded dash.
A very solid base though being from an area where road salt is not used on the roads in winter.
£3,995. Can deliver.

Click on images for additional pictures.
T: 01792 927672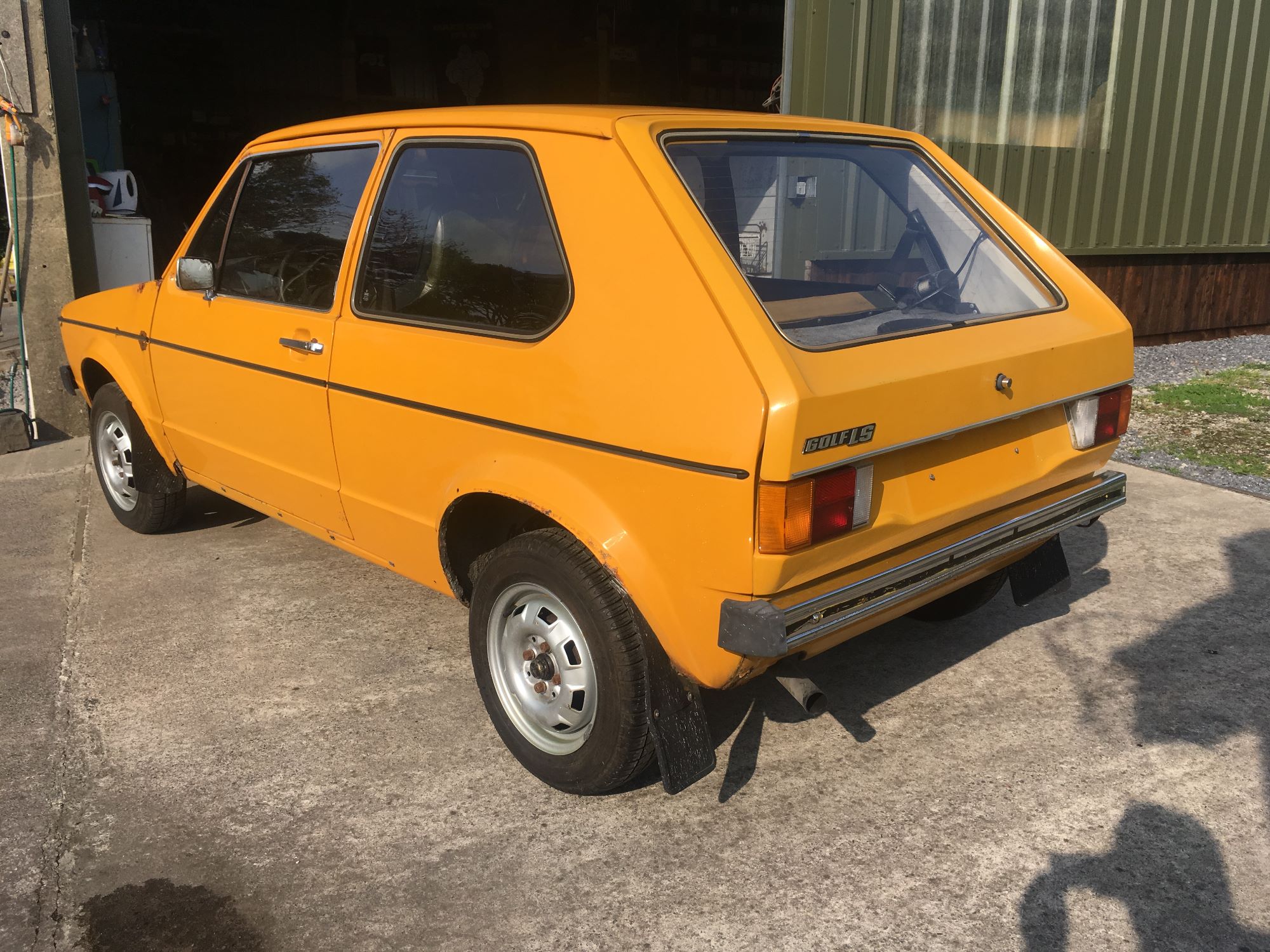 '74 Golf Swallowtail.
Very early model with swallowtail rear end, built in headrest seats, chrome bumpers etc. One of the earliest golfs in the UK having been built in September 1974.
Running car that is complete but will need some work prior to MOT or a great candidate for a full restoration. Very solid car with minor rust mainly around the front wing.
Nice original interior. Appreciating asset.
£SOLD.


October '59 built beetle project.
Swedish Import car largely in original paint but with some repainted areas.
Fully restored lowered original pan and running gear (not motor), brakes rebuilt, Adjustable front beam, kingpins rebuilt and fully repainted. Engine included but has not been renovated like the rest of the running gear.
Original upholstery interior and original door cards.
Needs welding repair to lower channels, rear jack points etc. See pics.
£5,250. Can arrange delivery.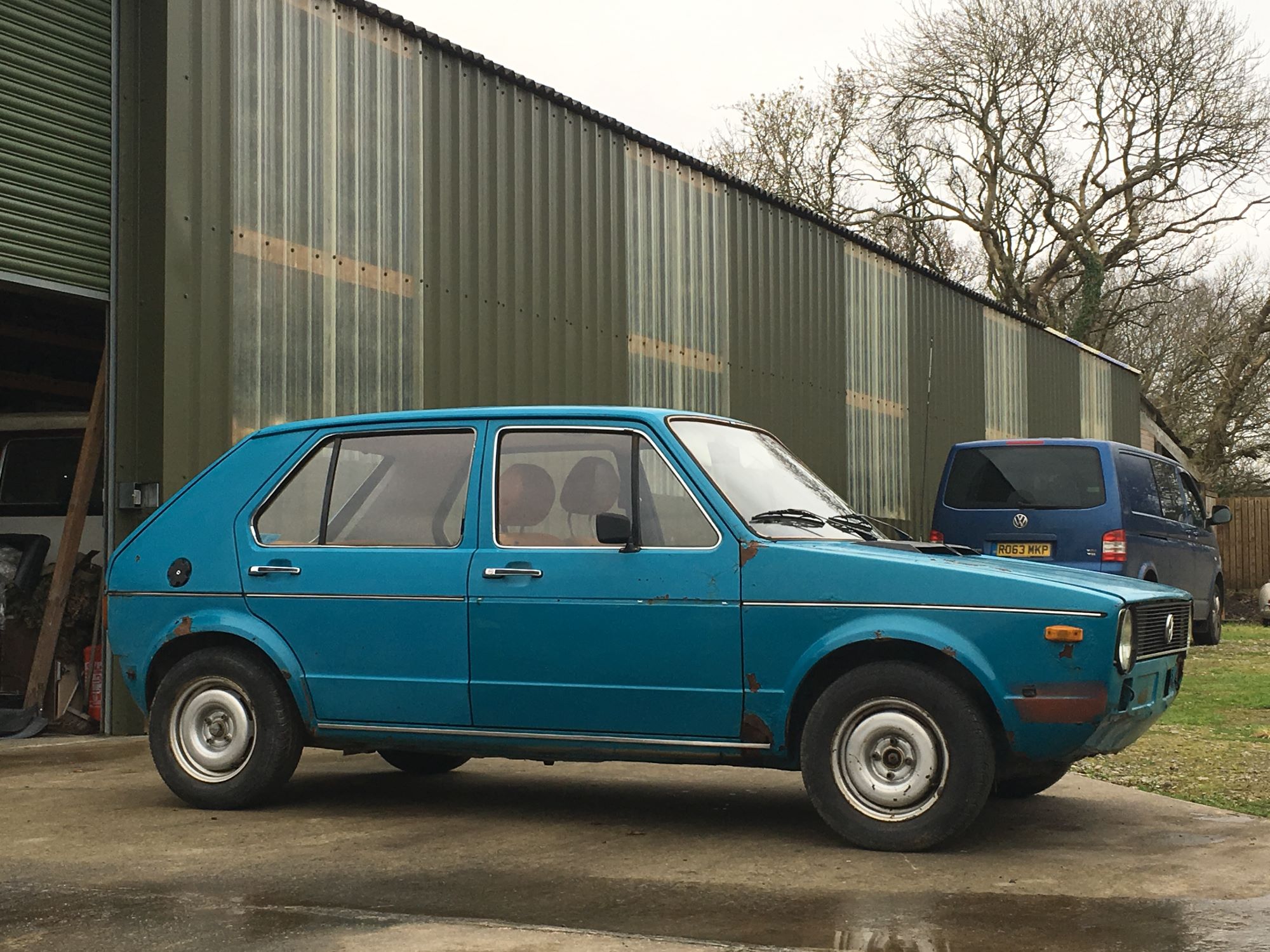 '75 Mk 1 Golf Swallowtail.
Swedish import early golf with desirable swallowtail. Being offered for sale as a project.
Nice complete original interior in bright orange.
Believed to be the original motor.
£SOLD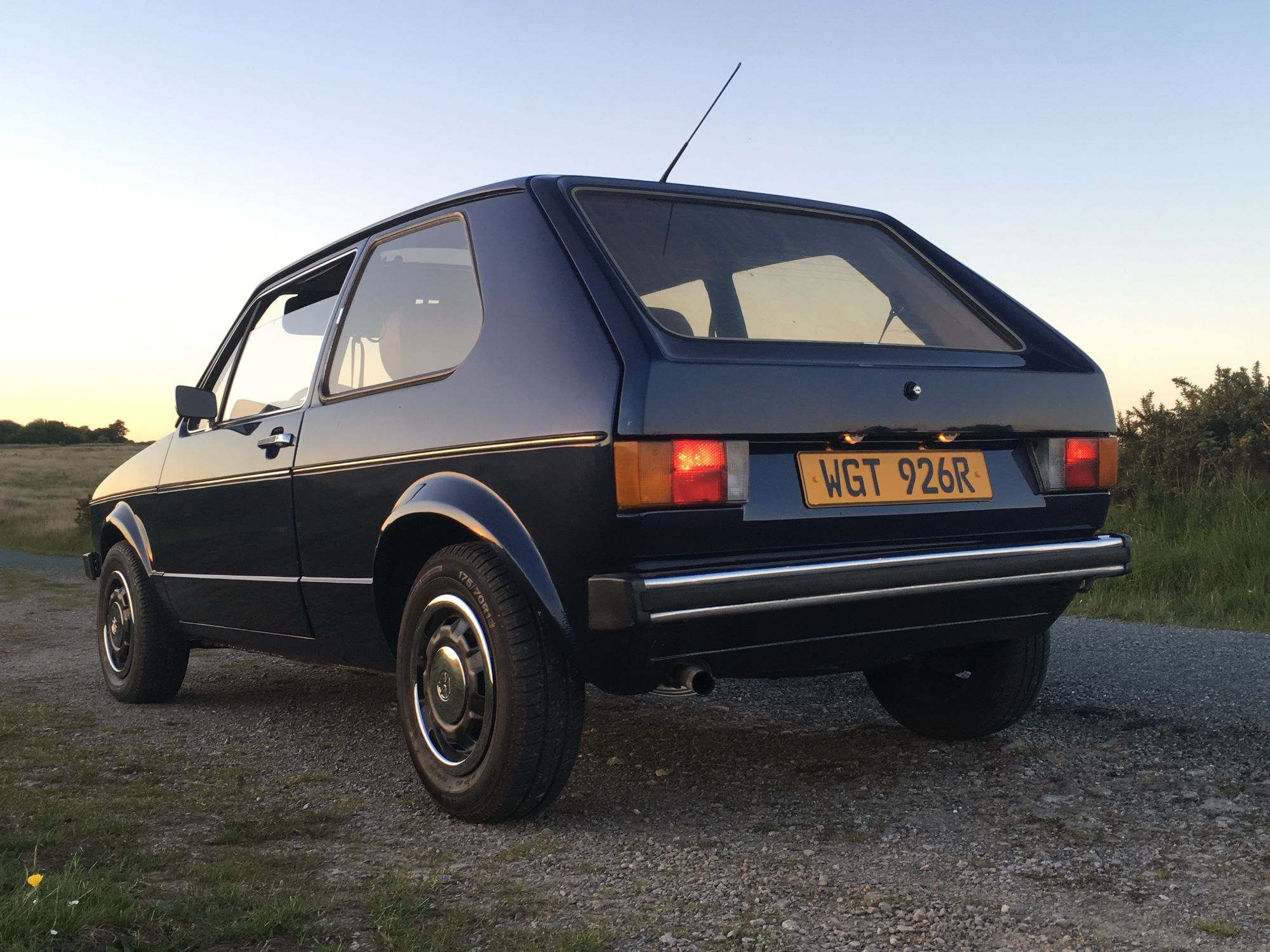 '76 Mk 1 golf. 1800cc
A nice early model Mk 1 golf 3 door. Swedish import.
1800cc engine fitted. Recent service and oil change by VW / audi specialist.
Nice original steels with hubcaps and beauty trim rings.

Interior original apart from front seats. Sunroof.
£SOLD.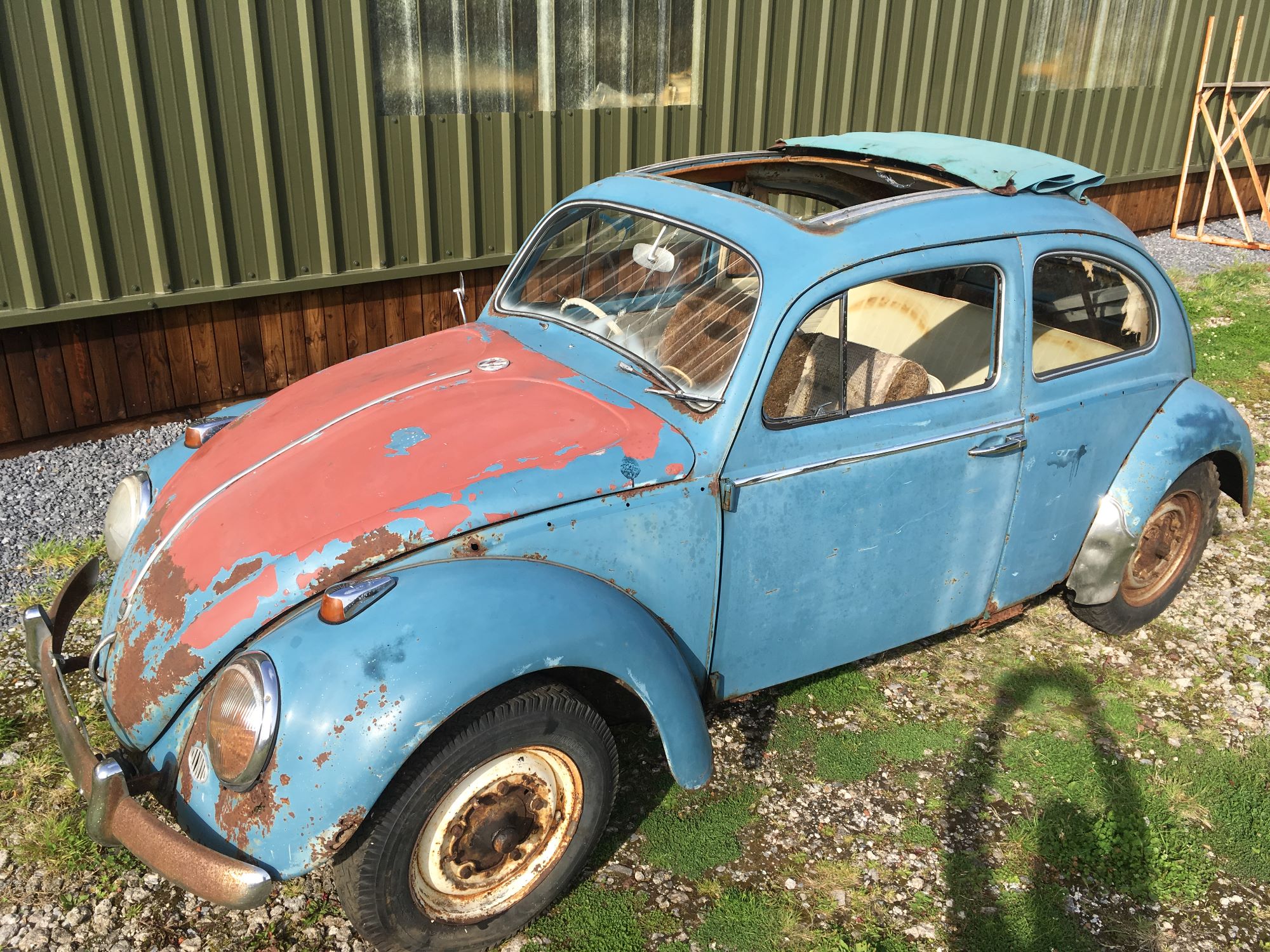 '60 Sunroof Beetle.
Complete original car for full restoration.
£SOLD.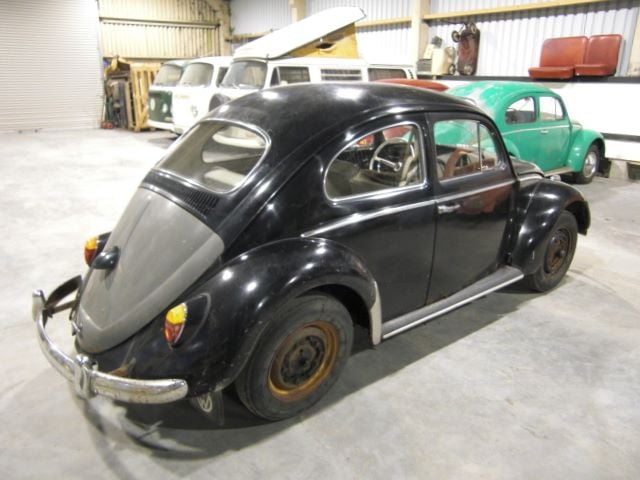 '62 Beelte project.
Original paint car imported from Sweden. Good restoration project. Needs welding.
No motor. Overall straight body.
£SOLD.
Click on images for additional pictures.
T: 01792 927672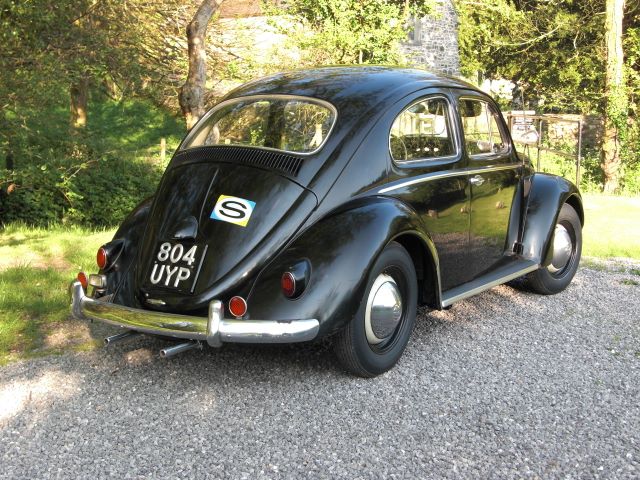 '57 Beetle.
An extremely original unmolested example which we have imported from Sweden and recommissioned after a long period of storage in a Barn.
£SOLD.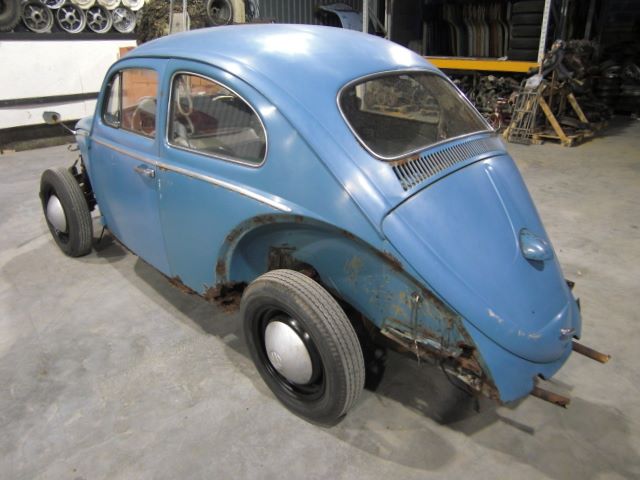 '61 Beetle Project.
Original paint resto project with straight body and never previously restored. You get first crack at it with no old repairs to contend with.
Swedish import. Original interior, 1200cc motor (believed original).
Previous owner removed wings so not included.
£SOLD.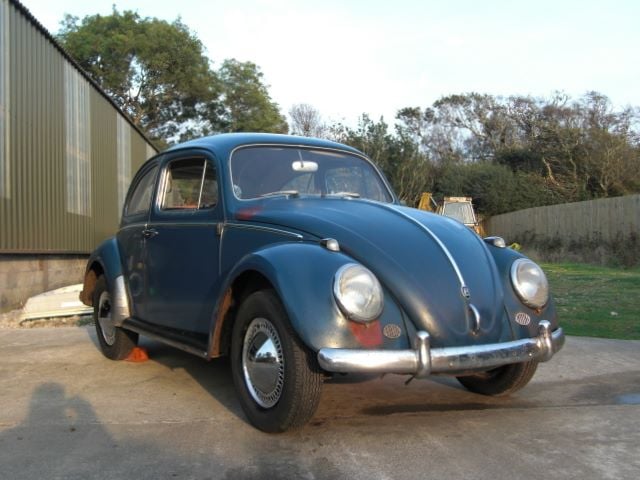 '59 Beetle project.
Original paint resto project with straight body and never previously restored. The car was built in September 59 making it a 60 model but being 59 built is MOT and TAX exempt.
Engine lid and tail lights replaced in the past at some point.
A very solid project car needing minimal welding repair. No motor.
£SOLD.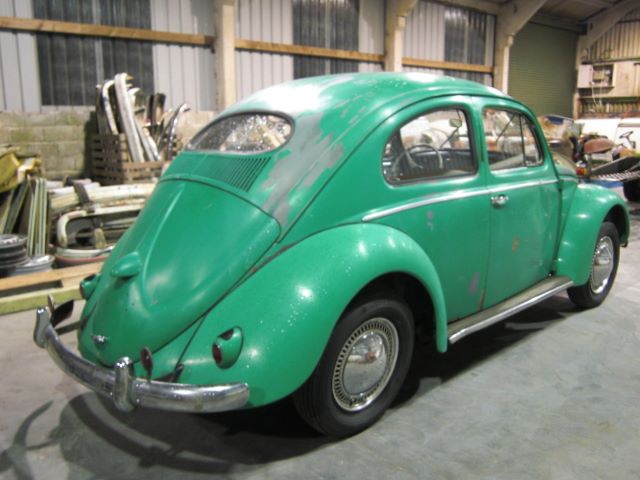 '54 Oval Project.
An early oval with heart tail lights, grooved doors etc.
Generally very soid project but in need of restoration.
£SOLD.
Click on images for additional pictures.
T: 01792 927672